An injured surfer stranded 200 yards from safety. What stands between her and safety? A great white shark who has already bitten her and killed two other surfers.  What will she do? How will she survive? The Shallows surfs into release on June 29th, so get the popcorn ready.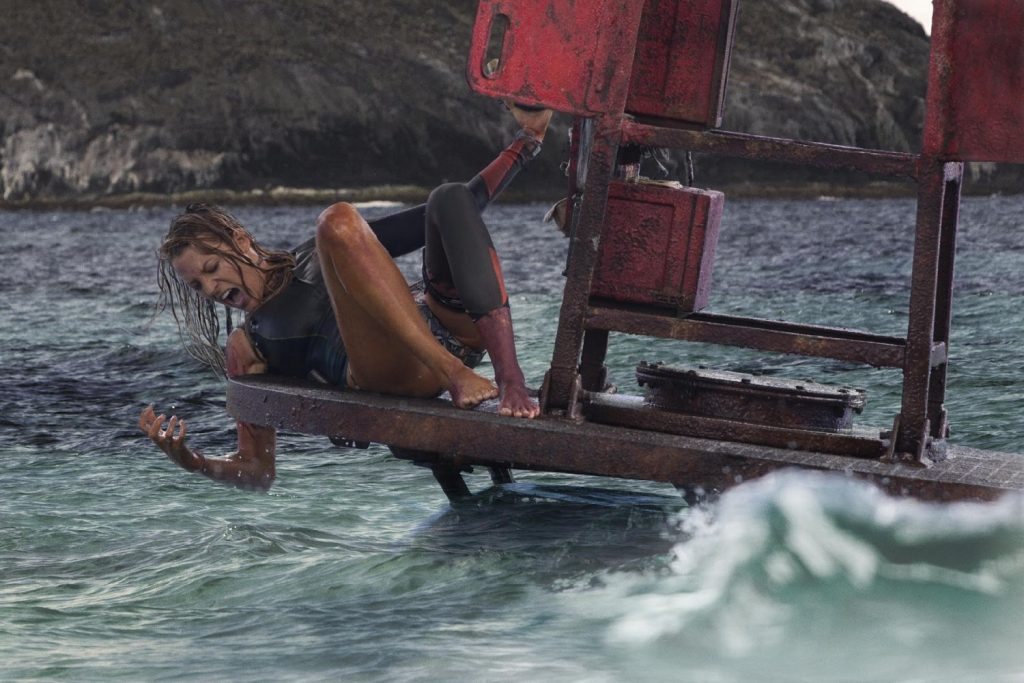 In the taut thriller The Shallows, when Nancy (Blake Lively) is surfing on a secluded beach, she finds herself on the feeding ground of a great white shark. Though she is stranded only 200 yards from shore, survival proves to be the ultimate test of wills, requiring all of Nancy's ingenuity, resourcefulness, and fortitude.
All the trailer really shows is Nancy stranded on a rock and then on a buoy, so it makes you wonder how this is going to make a full featured film. That being said if it can be pulled off looks to make a splash this summer. Watch the trailer below and see for yourself. For more information about the movie check out the official Facebook page and official website.
https://www.youtube.com/watch?v=Sa5qc-8N2uo